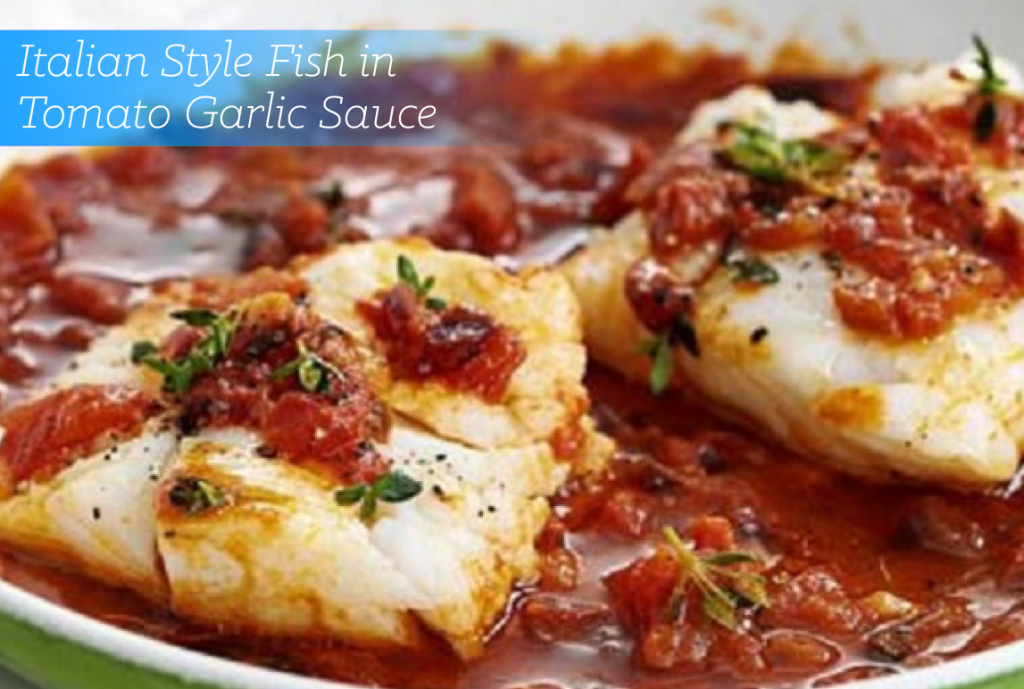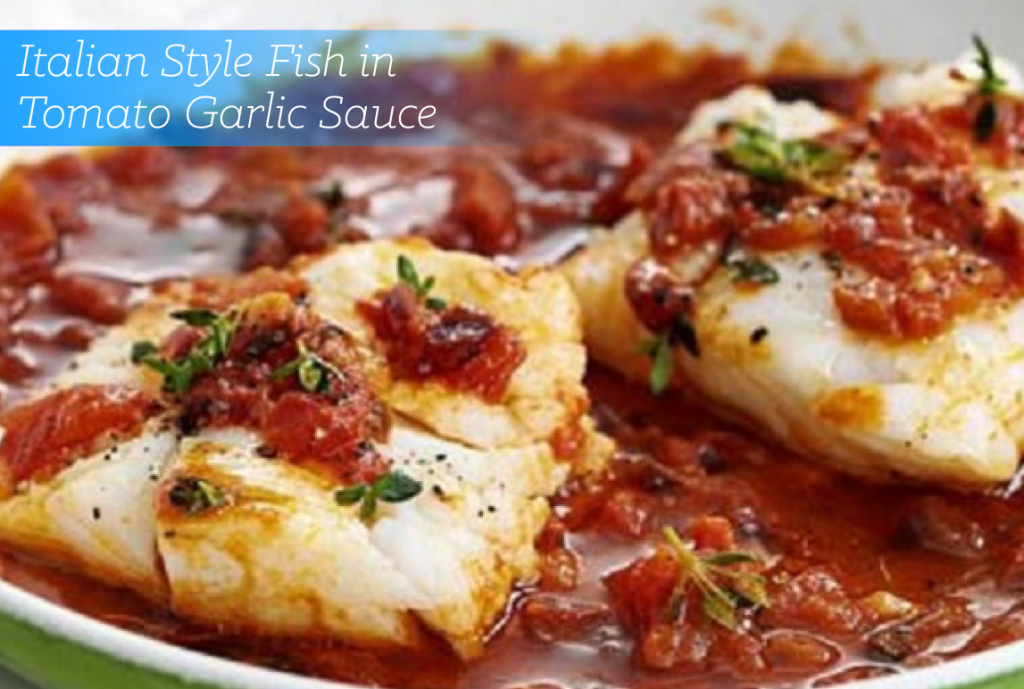 With Rosh Hashanah around the corner, I have a ton of delicious recipes that your entire family will enjoy, such as Italian Style Fish. These gourmet Kosher recipes are great all year round, of course, but I chose to share these specific "sweet" recipes because they signify that we should have a sweet new year. Of course, my team at Glatt Express can always make it sweeter by preparing this dish – and your entire meal for that matter! – at our gourmet kitchen without a fuss (we do the work, you take the compliments!) . But if you fancy rolling up your sleeves and getting your chef on, follow these steps to prepare a deliciously sweet dish for a sweet new year!
Ingredients:
1 1/2 to 1 3/4 pounds firm fish fillets, such as halibut, about 1-inch thick
4 tablespoons olive oil
1/3 cup finely chopped onion
3 medium garlic cloves, minced
1 1/2 pounds ripe tomatoes, peeled, seeded, and pureed
2 tablespoons fresh oregano leaves, chopped
Garnish: 3 tablespoons chopped fresh parsley, preferably flat-leaf
Steps:
In a large saucepan or skillet, heat 3 tablespoons oil, add onion, and saute over medium heat for 5 to 6minutes or until onion begins to turn golden, stirring frequently. Add garlic and saute 30 seconds.
Add tomatoes, oregano, salt and pepper and cook over medium-high heat, stirring often, about 8 to 10 minutesor until thick. (Sauce can be kept covered for 1 day in refrigerator. Reheat in saucepan before continuing.)
Add fish on one layer to hot sauce and sprinkle with 1 tablespoon oil, salt and pepper.
Cover and cook over medium-low heat, spooning sauce over fish from time to time, (add a small amount of water if sauce seems too thick), aboout 10 minutes or until thickest part of fish has changed color inside when checkedwith a sharp knife. Undercooked is translucent; cooked fish should be opaque white.
Taste sauce and adjust seasonings. Stir parsley gently into sauce. Serve fish hot or cold.
Cooking Tip:
To peel tomatoes, bring water to a boil in a small saucepan, place cored tomatoes in the boiling water for just a minute or two, until the skin appears to split. With a slotted spoon, remove the tomatoes from the pot and cool slightly. If you prefer, you can also substitute ripe tomatoes for 1 28-ounce and 1 14-ounce can plum tomatoes, drained and pureed.
About The Chef
Chef Alan Solomon at Glatt Express is a seasoned Kosher chef and culinary expert, specializing in Kosher catering & meats. Stop in to Glatt Express for a daily Kosher recipe or subscribe to our weekly Glatt Expression Recipes email!