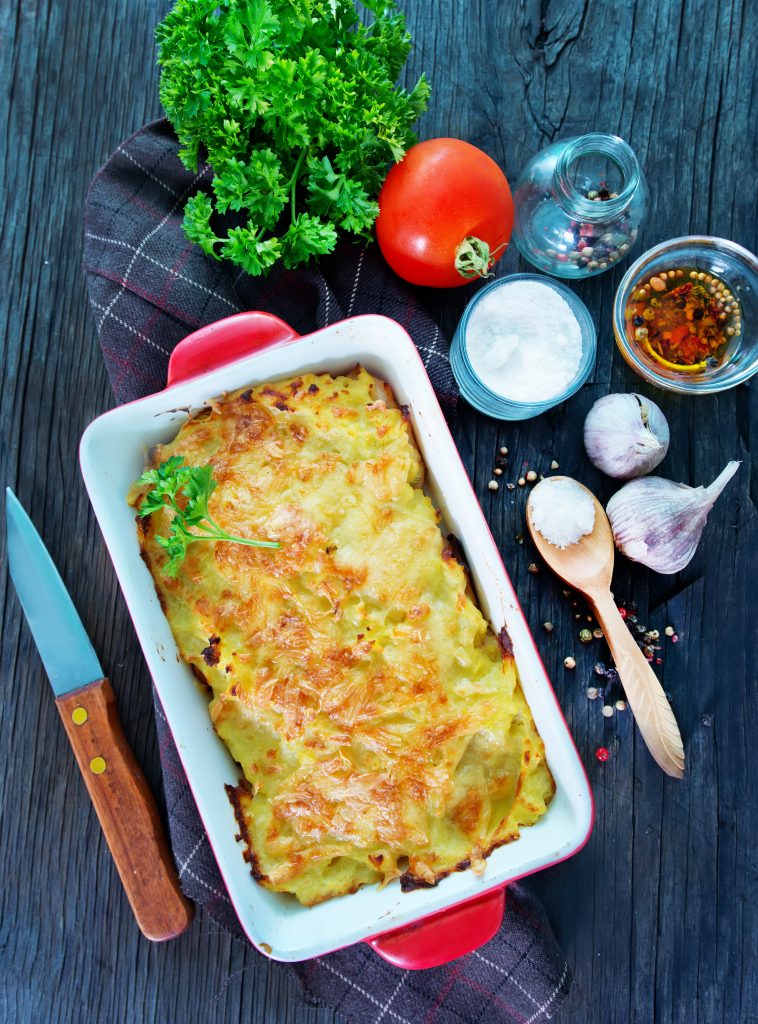 Trying to find a way to get your kids to eat their veggies while still making a flavorful dish for the whole family? We got one for you. This Potato Scampotini recipe is loved by both kids and adults! Enjoy!
Ingredients:
1 lbs Yukon potatoes, peeled
1 tomato, diced
1 red onion, julienned
1 package mixed cheese
1/2 cup scallions, chopped
Imitation chicken base
Salt and Pepper
Steps:
Place your Yukon potatoes in a medium pot and boil until fork tender; remove from heat, strain water and set aside

In a saute pan, stir fry your red onion, scallions, and and tomato until onions are slightly brown

Add a pinch of salt, pepper and chicken base to suit your taste

Mix your onions, scalllions and tomato mixture into your potatoes

Fold in your cheese mixture until evenly spread. Enjoy!