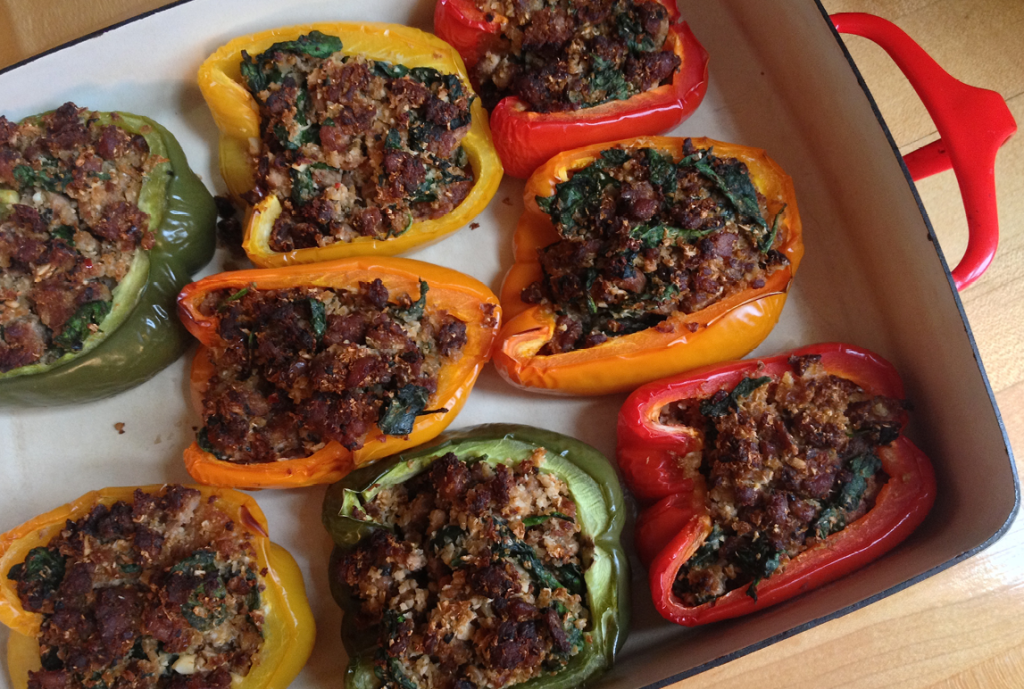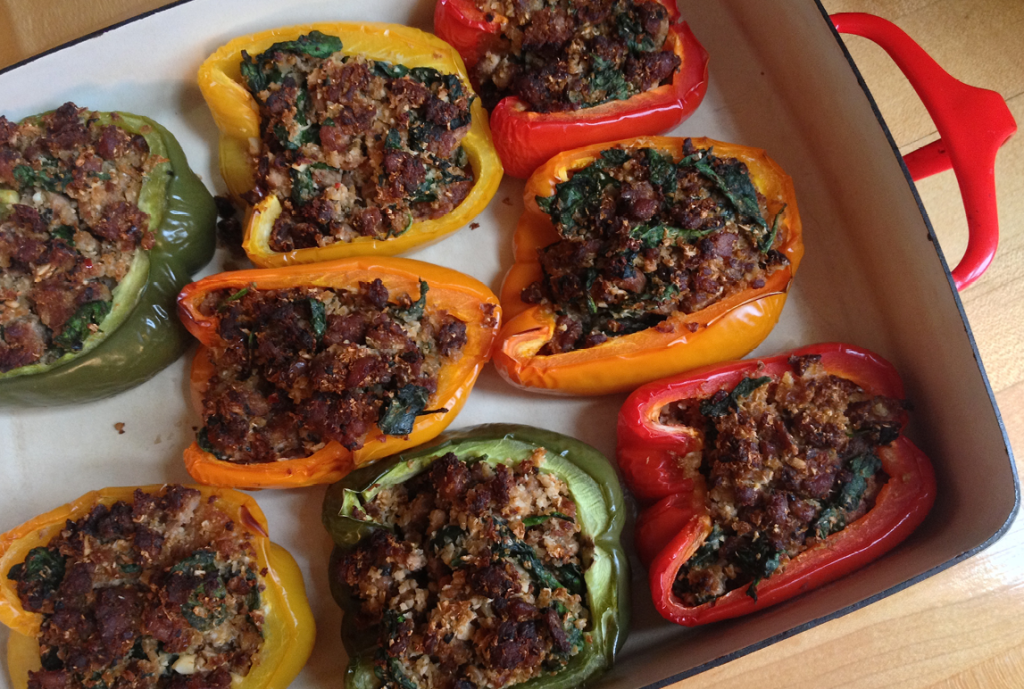 Need a new Thanksgiving recipe or unique Shabbos dish? Then our Sausage Stuffed Peppers and Eggplant recipe, graciously provided by our guest recipe contributor Yitzy Taber, is exactly what you're looking for. This gourmet Kosher recipes of roasted peppers and eggplant filled with savory sausage and veggies is not only a deliciously perfect appetizer or main, it's also really easy to prepare – it takes only 35 minutes to prep and serves 8! Come in to Glatt Express for fresh ingredients for this dish or send us your recipe order online and we'll pack this recipe right up and deliver straight to your door. Enjoy this delicious recipe and keep expressing your inner Kosher foodie!
Ingredients:
4 baby eggplants
4 bell peppers, any color
1 tablespoon grapeseed oil
1/2 red onion, diced
4 garlic cloves, minced
1 pound bratwurst sausages, cubed
1 teaspoon dried oregano
1/2 teaspoon kosher salt
1/4 teaspoon black pepper
1/3 cup breadcrumbs
1 egg, beaten
Olive oil, for drizzling
Steps:
Preheat the oven to 400. Cut the sides off of the eggplants and peppers. Scoop out the ribs and seeds of the pepper and eggplant. Place in a baking dish.
Heat the oil in large skillet. Add red onion and cook 5 minutes. Add garlic and cook over medium heat for 7 minutes.
Place in a large bowl and add the sausage, oregano, salt and pepper. Add breadcrumbs and beaten egg.
Mix until combined. Fill the veggies with the sausage mixture and roast for 25 minutes, or until fully cooked.
Garnish with a drizzle of olive oil.